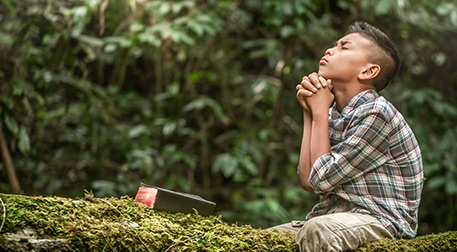 1:1-6 – Afflictions of the gospel
1:1 – How do you accept a promise? You do it by faith. That is the only way you can obtain eternal life. He offers it to you as a gift. You accept a gift because you believe the giver. You receive eternal life by believing in the Giver. The Lord Jesus gives you eternal life when you trust Him as Savior because He paid the penalty of your sin. He today can offer you heaven on the basis of your faith and trust in Him. When you believe Him and come His way, you honor Him. Therefore "the promises of life which is in Christ Jesus" makes it clear that through Christ is the only way you can get eternal life, my brothers and sisters.
1:5 – Paul came out of Judaism, but this boy Timothy, apparently, was brought up in a Christian home. Both his grandmother and his mother were Christians. I'm sure that had a lot to do with this young man turning to Christ. Timothy's father was a Greek, and it is not known whether he was in the faith.
1:6 – Here was a man who could carry on the teaching and preaching of Paul, and therefore Paul made him his partner. They were together in the ministry.
This man had a gift, and Paul urges him to stir it up. What would that indicate to you?