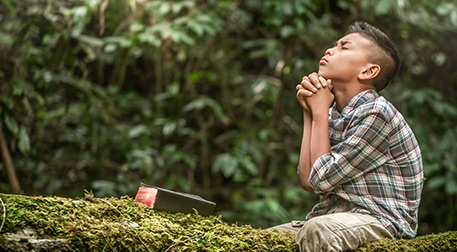 1:14-20
1:14 – 15 – Preaching the Gospel of the Kingdom
I believe that in our day, the message is really turned around—that is, we put faith before repentance. When you turn to Jesus Christ in faith, you are actually turning to Him from something else, and that turning from something is repentance. If there was not that turning from something, then apparently there was not a real turning to Christ.
It is true that if there is a real turning to Christ, there will be a manifestation of a change in the life showing that the believer is turning from something. So there is no contradiction at all. The important thing is for the people to believe in the gospel.
We are seeing fast action here, but, remember, this gospel is written for the Romans who were men of action. They were men of power who ruled the world. Matthew is directed to the religious man. Mark was written to the strong man. Luke is addressed to the thinking man. The Gospel of John is directed to the wretched man, the man who needs salvation.
1:16 – 20 – Call of Disciples
There were three separate and distinct calls made to the apostles:
In John 1:35-51 we are told that when Jesus went up to Jerusalem He met these men and gave them a general call, informal and casual. They wanted to know where He lived because John the Baptist had marked Him out, and some of John's disciples followed Him. But they didn't stay with Him—He didn't ask them to at this time. They went back to their fishing in Galilee.
Now, we find here in Mark that at the beginning of His ministry, He walks along the sea and finds the disciples fishing, and He calls them to discipleship. They are to be "fishers of men." However, we find in Luke 5:1-11 that again they went back to their fishing.
The final call was a call to apostleship. It is recorded in Mark 3; Matthew 10; and Luke 6. They had gone back to fishing, and Simon Peter said to Him,"…Depart from me; for I am a sinful man, O Lord" (Luke 5:8). What he is really saying is, "Why don't you go and get somebody else. Let me alone because I have failed you so—I'm a sinful man." But the Lord didn't give him up; thank God for that. So the Lord came to them the third time and appointed them to apostleship.