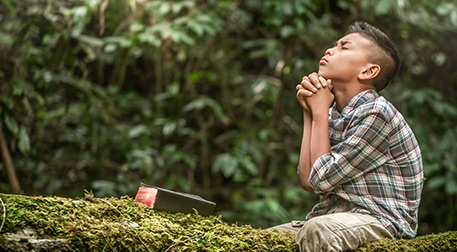 1:15-18 – Person of Christ
1:16 – "By him were all things created." If all things were created by Him, that clears up the question of His being a creature or the Creator. The statement that He is the Firstborn of all creation does not mean that He was created, but rather He is the One who did the creating.
1:17 – "He is before all things." All fullness dwells in the preincarnate Christ, and all fullness dwells in the incarnate Christ. "For in him dwelleth all the fulness of the Godhead bodily" (Col. 2:9). We are made complete in Him. He was before all things. He is the preincarnate Christ.
"By him all things consist." He holds everything together. He maintains creation. He directs it. "Consist" is sunistemi which means to hold together. He is the super glue of the universe.
1:18 – "He is the head of the body, the church." I believe this is the key to the Epistle to the Colossians, which is really a companion epistle to the Epistles to the Ephesians and the Philippians. In Ephesians we had the emphasis on the fact that the church is the body of Christ down here in the world. The emphasis was upon the body. In Colossians the emphasis is upon the head of the the body, the person of the Lord Jesus Christ.
"That in all things he might have the preeminence." You cannot think of anything more wonderful than this. The will of Christ must prevail throughout all of God's creation. That is God's intention. Even in spite of the rebellion of man down here on earth, God says, "Yet have I set my king upon my holy hill of Zion" (Ps. 2:6). God is moving forward today undeviatingly, unhesitatingly, uncompromisingly toward one goal. That goal is to put Jesus on the throne of this world which today is in rebellion against God. That is the objective of God.